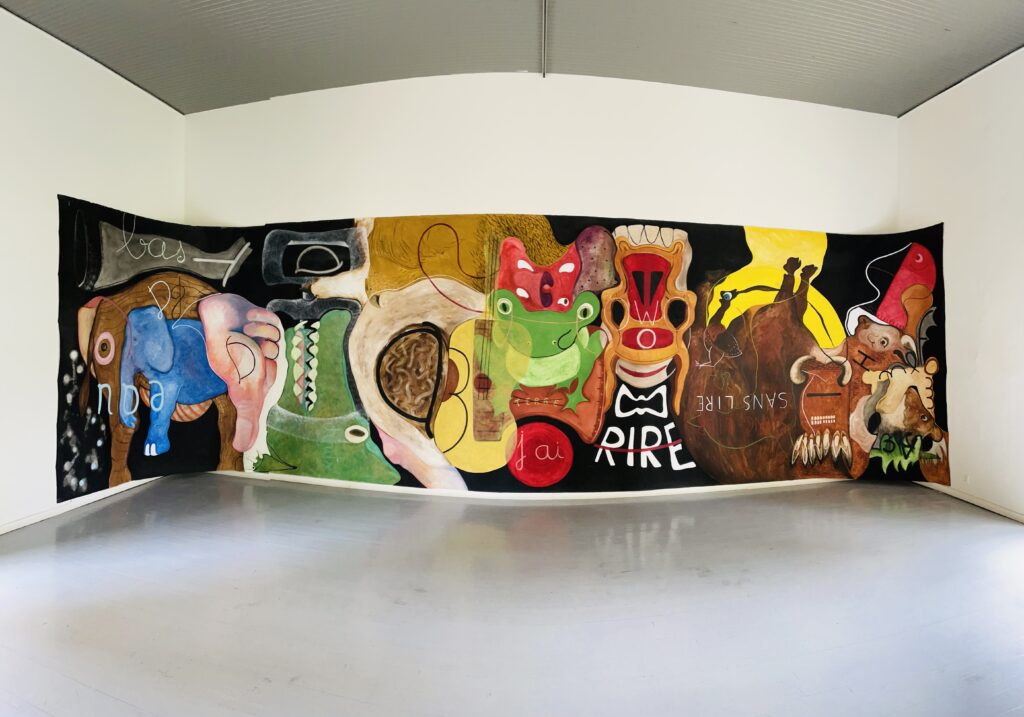 A Contemporary Art Exhibition at the Château de Jau
The Château de Jau is honored to host Vincent Corpet's exhibition for the third consecutive year. The contemporary artist continues to fascinate art lovers with his talent and originality. His unique technique, combining painting and drawing, creates vibrant works. They capture the essence of life and human emotion. His expressive and bold style is thought-provoking. It invites viewers to explore deep concepts through a striking visual aesthetic.
This long-awaited cultural event offers a unique opportunity to discover and appreciate the artist's latest creations. But also some of his most emblematic works.
The old silkworm building, where the breeding of silkworms took place during the last centuries, has been transformed into an art gallery. Visitors can roam freely and soak up the creative atmosphere.
Harmonious marriage between artistic creativity and this place rocked by the passion for wine, the exhibition promises to enchant your senses. Immerse yourself in a world where art and wine come together.
The vibrant colors of Vincent Corpet's paintings resonate with the historical richness of the wine estate. This exhibition offers an immersive experience. You can also taste the our exceptional wines over lunch or dinner at the Grill de Jau.
Our winery wants to share this artistic experience with as many people as possible. This is why entry to the exhibition is completely free. Whether you are art lovers, wine enthusiasts or simply curious, you are all invited to come and discover these unique works. Let yourself be transported into the fascinating world of Vincent Corpet.
A rare opportunity to be inspired, to broaden your horizons and to celebrate the beauty of contemporary art in Roussillon.
Want to know more about our Contemporary Art Foundation? We meet you here.